SPORTS OUTLET, INC
703 BLACK HORSE PIKE GLENDORA NJ 08029

| | |
| --- | --- |
| | CLICK ON THE YOUTUBE PICTURE ABOVE TO WATCH OUR NEWEST SPORTS OUTLET COMMERCIAL! |
Attention:
Sports Outlet
Softball League - Bat Testing

No Appointment Necessary - Bat Testing 7-days a week!
All bats are required to be tested for the 2018 Season.
20 % off ALL Bats for All Sports Outlet Softball League Players who play in our league.
IN STORE ONLY SALES
Fundraising Made Simple with Online Spiritwear Store

Work with our staff in creating your very own custom SPIRIT STORE! A hassle free process that's a great way to make a profit for your team. Our staff will create a store specifically designed for you.
Call or email today for more information
(856) 939-2030
sportsoutletnj@gmail.com




VILLANOVA CHAMPIONSHIP HATS


We're stocked with
Lizard Skins bat wrap




VETTEX Doubleguard "binkie" Mouthguard w/Strap


GLOVE SERVICES

Did one of your laces break on your glove? Don't throw it away! WE RELACE!
Call us today for pricing so you can get back in the game!


We also STEAM! Come get your glove broken in today!

---

WE HAVE FULL USA UMPIRE APPAREL IN STOCK!!
CLICK ON THE IMAGE ABOVE TO ACCESS OUR ONLINE UMPIRE SHOP! UMPIRES RECEIVE A 20% OFF DISCOUNT ON IN STORE PURCHASES ONLY!
USA APPAREL ALREADY DISCOUNTED TO 20% OFF.




Sixers youth apparel and fitted and Snapback hats!


2018
Louisville Slugger
XENO and LXT
Fastpitch bats
are here!!!


---

BIG SHIPMENT OF MYLEC HOCKEY
JUST IN
Click on the hockey image above to access our hockey shop!!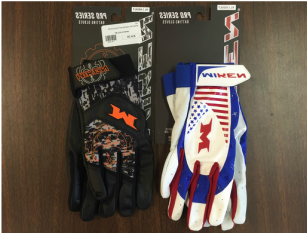 MIKEN PRO SERIES BATTING GLOVES IN DIGI AND RED, WHITE, & BLUE!
BACK OF HAND IS MADE WITH CREORA SPANDEX TO PROVIDE BREATHABLE COMFORT AND EXCELLENT ELASTICITY
PALM FEATURES PITTARD OILTAC 2 TREATMENT LEATHER WHICH PROVIDES BETTER GRIP AND SOFTNESS
WRIST HAS CUSTOM NEOPRENE AND TPR CLOSURE FOR ADDED FLEXIBILITY AND COMFORT
---
---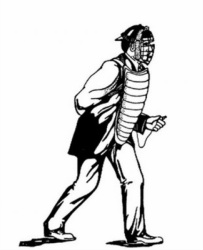 ---

Need a Gift Idea?
Get a Sports Outlet Gift Card!